Bear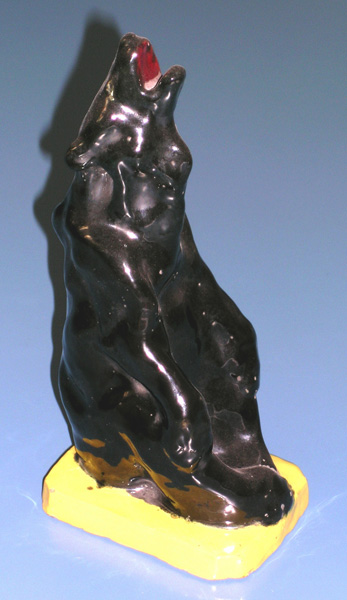 Size:
h cm 24,5; l cm 11; p cm 8
Orso di terracotta patinata di colore nero su base gialla, ritratto nell'atto di bramire. Dedicato da V. Cavalieri a Trilussa nel 1928.
The hall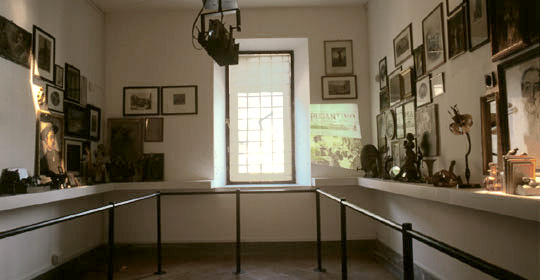 The video installation, dedicated to the life and works of the great Roman poet Trilussa, projects on four separate areas of the walls animated pictures, centred around a stream of images created with objects, photographs, letters, postcards, newspapers, drawings and films. The moving pictures follow four main themes: the public man, the private man, the poet, and friendships.
The other halls
You may also be interested in