The Multimedia Room
The multimedia room of the Museo di Roma in Trastevere has been created in the ancient dining hall of the former Sant'Egidio monastery complex, the historic seat of the second carmelite order on the ground floor, parallel to the church of Sant'Egidio and on the southern side of the cloister, which has five doors that take advantage of the sunlight.
The renovated, reconstructed room has a perfect 18th-century monastic-religious architecture with a barrel-vaulted ceiling with five sails. Set up as an auditorium, the hall is available to public and private entities.
The equipment can be customised to meet specific needs, such as the organisation of conferences and cultural meetings.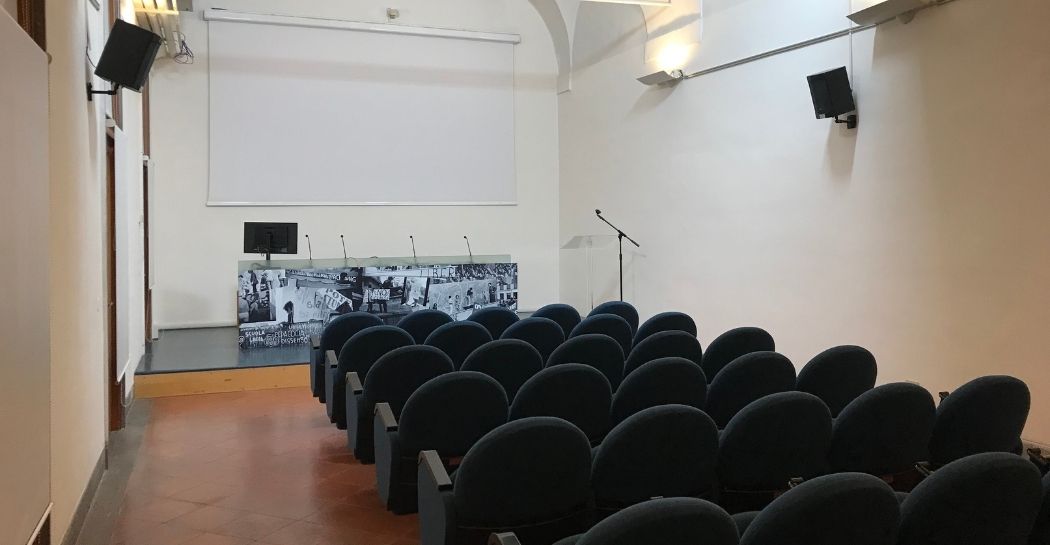 It covers an area of 120 square metres (23x5 m)
The room can accommodate 70 seats and is equipped with:
- platform for the speakers' table
- 4 seats on the speakers' table
- sound system - 4 speaker microphones and 1 radio microphone
- 1 side monitor on the speakers' table
- lectern with 1 speaker microphone
- video projection screen - ceiling-mounted video projector
Info space concession: valorizzazione.sovrintendenza@comune.roma.it