Paola Binante. Generations plurality of the feminine
Immagine: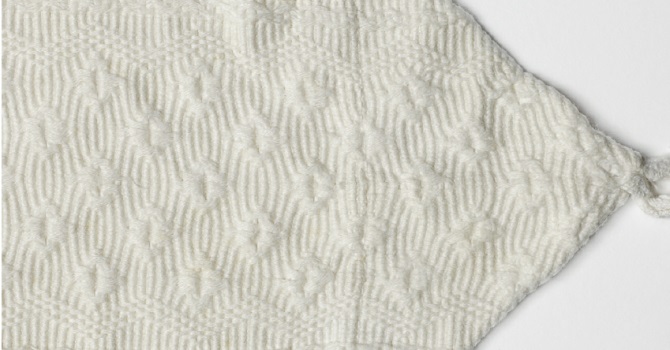 07/03 - 02/06/2014
Museo di Roma in Trastevere
The exhibition proposes a retrospective interpretation of a family unit, with a matriarchal imprint, with the goal to reveal the most intimate facets of the complex metamorphosis of women through the generations.
 The special nature of the project, with the use of common objects from the past captured by the photographer, is furthermore bound to the theme of tradition and of ancient crafts represented in the scenes of everyday life in the permanent collection of the museum, creating the opportunity for interesting focuses of an anthropological nature and on historical-geographical contiguities.
There are three main works in this project, that has evolved and developed in time in order to testify the slow process that has begun:
Generations (2005-2006): through images that belonged to her grandmother, mother and aunts, the photographer reconstructs the fragmented identities;
Tatina (2011-2013): made up of about 36 photos, a large installation, that pieces together the photographs of an old swaddling cloth for wrapping newborns in, belonging to her sister;
Io sono (2013): the visualization of the awareness of oneself in relation to a change that has travelled throughout the generations.
This is how the work begins in which the artist's ordinary language, who chooses to represent objects and not people, dominates the scene: the objects seem to come to life in their immobility and activate the collective memory. All of a sudden the immobility disappears, the ritual layout, that seems to repeat itself in the first four sequences, loosens, unwinding like Tatina's cloth, questioning for the first time those certainties; the free handling of the feminine body, then, becomes the main theme. It becomes it again in the Io sono series, here in fact, the consequences can be perceived with greater clarity: with a clear self-analysis, it is again the body to be evoked through the "right" or too big clothes, through a lunch based on pills condensed in a year of empty blister packs. That body, evoked for a long time, then, reveals itself for the first time in a self portrait: a face without disguise, in its naked truth. Here again, the act of reuniting with an unfamiliar self takes place, that psychic rebirth made possible in virtue of a critical journey back in time, helped by the camera itself etched in the photograph of an old purse that brings the work to an end. What makes this work come alive and vibrant is its own clarity with which the personal story expands, through visual and symbolic references to a public dimension, as it tackles pressing current issues, such as the feminine relationship with food and the body.
For the exhibition a catalogue will be published with critical reviews by Silvana Bonfili, Lucia Miodini and Elena Paloscia.
During the exhibition there will be a meeting to further analyze the work of female artists and photographers.
Paola Binante was born in Rome and currently lives and works commuting between Bologna and Urbino. She is a professional photographer and a Photography teacher at ISIA, the university level graphic design institute of Urbino.
Catalogo:
Paola Binante, Generazioni. Pluralità del femminile, edizioni STIBU, Urbino, 2014
Information
Place
Museo di Roma in Trastevere
Opening hours
Tuesday-Sunday: 10.00-20.00;
Last admission 1 hour before closing time;
Monday: closed.
Entrance ticket
Adults: € 7,50;
Concessions: € 6,50;
Roman Citizens only (by showing a valid ID):
- Adults: € 6,50;
- Concessions: € 5,50;
Booking: tel. +39 060608 (daily from 9.00 to 21.00).
Information
Infoline: tel. +39 060608 (daily from 9.00 to 21.00).
Type
Exhibition|Photography
Other information
Promoted by: Roma Capitale Assessorato alla Cultura, Creatività e Promozione Artistica - Sovrintendenza Capitolina ai Beni Culturali;
Exhibition Sponsors: Sinergica srl, STIBU, Plastifoto, Rosini Cornici, Cantina Robertiello, Biscotteria Suljma;
Rome's Civic Museums Sponsors: Acea; Banche tesoriere di Roma Capitale: BNL Gruppo BNP Paribas, UniCredit, Banca Monte dei Paschi di Siena; Vodafone.
Organization
Studio Binante Museum Services: Zètema Progetto Cultura
With technical contributions from
Curator
Silvana Bonfili, Elena Paloscia
Eventi correlati
Currently there are no ongoing activities.
There are no planned activities.