Evgen Bavčar. Il buio è uno spazio
Immagine:
Evgen Bavčar. Darkness is a space
19/01 - 25/03/2012
Museo di Roma in Trastevere
A selection of more than fifty shots by one of the most talented photographers: Evgen Bavčar. The pictures by the blind Slovenian artist, philosopher and photographer, are evocative visions of space, lights, shapes and smells of childhood, snapshots of tactile and sensory perceptions captured by his daring and poetic inner eye. Evgen Bavčar teaches us how to "see" from another perspective.
Evgen was born in Lokavec, Slovenia, (a small city near the Italian border, in a country that was then called Yugoslavia), in 1946. And for the first 11 years of his life, everything was fine: he played with his little sister, he went to regular school, and did what normal children in his native country did. But one day, while playing in the woods, he was speared in the left eye by a branch. Doctors couldn't repair the damage, and they were forced to remove the eye, and replace it with prosthesis. A few months later, he lost his other eye while handling a mine detonator, and was hospitalized on and off for the following two years. Nevertheless, he was lucky in his bad luck; shrapnel had planted itself in his prosthesis. If he had still had had a real left eye, the shrapnel would have gone through the eye, and into his brain.
Two years of rehabilitation later, Evgen was sent to a school for the blind in Ljubjana, to complete his education. And it was at that school that his life changed, (even though he wouldn't notice it until about 25 years later.)
In 1962, at age 16, Evgen got hold of a camera, in order to take a picture of his then-girlfriend.
As he pressed the shutter, he realized that, even though he would never see exactly what his photos looked like, he was a great photographer. But he knew also that he would never be able to make a living out of it; so he took courses at the University of Ljubljana, in order to become a telephone switchboard operator. He graduated in 1963, and found a job at a local switchboard office.
But a few years later, he felt this wasn't a job for him anymore; and so in 1969, he returned to the University of Ljubjana.
He graduated in 1972, and then went to study philosophy at the Universite de Paris 1, the Sorbonne, where he graduated in 1975. The following year, he started work at the Centre National de la Recherche Scientifique, (French equivalent of the National Research Council), as a temporary worker. He still works there today
Information
Place
Museo di Roma in Trastevere
Opening hours
Tuesday-Sunday: 10.00 am - 8.00 pm;
Last admission 1 hour before closing time;
Closed: Monday.
Entrance ticket
Adults: € 6,50;
Concessions: € 5,50;
Roman Citizens only (by showing a vaild ID) :
Adults: € 5,50;
Concessions: € 4,50.
Information
Info: tel. +39 060608 (daily from 9.00 am to 9.00 pm)
Type
Exhibition|Photography
Other information
The exibition is promoted by Roma Capitale, Assessorato alle Politiche Culturali e Centro Storico - Sovraintendenza ai Beni Culturali.
The production is organized by Admira in collaboration with Galerie Esther Woerdehoff, Paris.
Organization and museum services: Zètema Progetto Cultura.
Sponsors of the Civic Museum network:
Banche tesoriere di Roma Capitale: BNL Gruppo BNP Paribas, Unicredit, Banca Monte dei Paschi di Siena;
Finmeccanica; Il Gioco del Lotto; Vodafone
With technical contributions from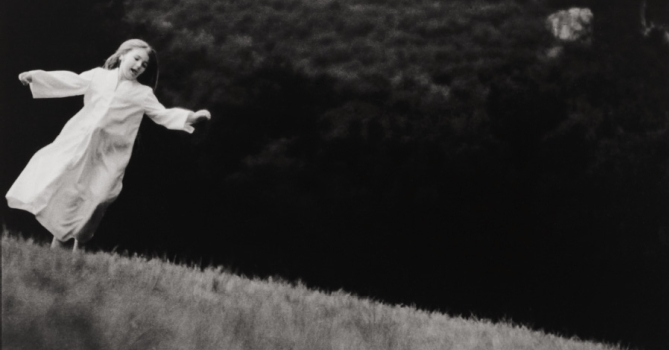 Museo di Roma in Trastevere
Eventi correlati
Currently there are no ongoing activities.
There are no planned activities.
There are no archived activities.