World Press Photo 11
Immagine: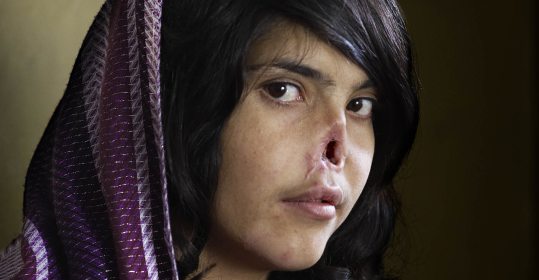 Photography and Journalism: World Press Photo of the Year 2011
29/04 - 22/05/2011
Museo di Roma in Trastevere
The annual World Press Photo Exhibition is the best known of World Press Photo's activities and is a leading event in the organization's calendar.
Every year following the World Press Photo Contest, the winning images go on tour. In April, the exhibition is officially opened in Amsterdam and can be seen at venues around the globe until March of the next year. The tour program takes in approximately 100 cities in 45 countries and is still expanding.
The exhibition is a showcase for creativity in photojournalism and a platform for developments in the profession, part of World Press Photo's aim of encouraging and stimulating the work of press photographers around the world. The show also attracts a broader public and, because of the wide-ranging focus of the contest, forms an eyewitness record of world events from the previous year.
This year again a record number of photographs with 108,059 (2010: 101,960) images was submitted. The number of participants decreased slightly by 3% to 5,691 (2010: 5,847) photographers. The photographers represent 125 different nationalities. The jury will select prize-winning images in nine categories from the images entered by photographers and their representatives worldwide. The judging started on Saturday 29 January and will continue through Thursday 10 February. Chair of the jury is David Burnett, USA, photojournalist and founding member Contact Press Images.
The international jury of the 54th annual World Press Photo Contest has selected a picture by Jodi Bieber from South Africa as the World Press Photo of the Year 2010.
The portrait of Bibi Aisha was also awarded First prize in the category Portraits Singles in this year's contest. It was shot for Time and was featured on the cover of the 9 August issue of the magazine.
Her winning picture shows Bibi Aisha, 18, who was disfigured as retribution for fleeing her husband's house in Oruzgan province, in the center of Afghanistan. At the age of 12, Aisha and her younger sister had been given to the family of a Taliban fighter under a Pashtun tribal custom for settling disputes. When she reached puberty she was married to him, but she later returned to her parents' home, complaining of violent treatment by her in-laws.
Men arrived there one night demanding that she be handed over to be punished for running away. Aisha was taken to a mountain clearing, where, at the orders of a Taliban commander, she was held down and had first her ears sliced off, then her nose. In local culture, a man who has been shamed by his wife is said to have lost his nose, and this is seen as punishment in return. Aisha was abandoned, but later rescued and taken to a shelter in Kabul run by the aid organization Women for Afghan Women, where she was given treatment and psychological help. After time in the refuge, she was taken to America to receive further counseling and reconstructive surgery.
Jodi Bieber has previously won eight World Press Photo awards and is only the second South African photographer to win the highest honor in the contest. She is a former participant of the World Press Photo Joop Swart Masterclass where she returned as a master in 2010. Bieber is represented by Institute for Artist Management and Goodman Gallery.
Jury chair David Burnett said: 'This could become one of those pictures - and we have maybe just ten in our lifetime - where if somebody says "you know, that picture of a girl...", you know exactly which one they're talking about.'
Information
Place
Museo di Roma in Trastevere
Opening hours
Tuesday-Sunday: 10.00 am - 8.00 pm;
Closed: Monday;
Last admission 1 hour before closing time.
Entrance ticket
Adults: € 6,50;
Concessions: € 5,50;
Roman Citizens only (by showing a vaild ID):
Adults: € 5,50
Concessions: € 4,50
Information
Info: tel. +39 060608 (daily from 9.00 am to 9.00 pm)
Type
Exhibition|Photography
Other information
Organizing committee: Roma Capitale, Assessorato alle Politiche Culturali e Centro Storico
Sovraintendenza ai Beni Culturali in collaboration with Contrasto and World Press Photo Foundation in Amsterdam
Museum services
Zètema Progetto Cultura
Sponsors
BNL Gruppo BNP Paribas, Banca Monte Paschi di Siena, Unicredit, Finmeccanica, Lottomatica, Vodafone
With technical contributions from
Catalogo
Eventi correlati
Currently there are no ongoing activities.
There are no planned activities.