Videozoom: Québec. L'entre-images
Immagine: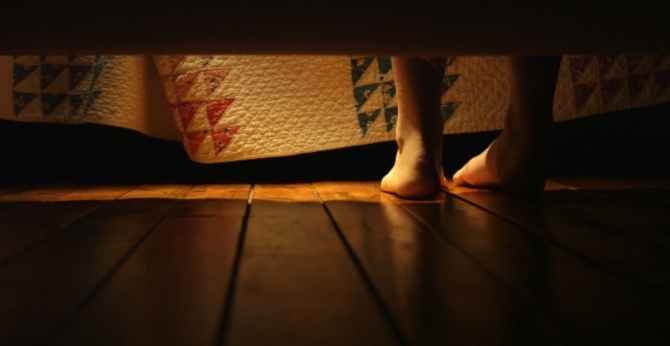 An overview of the new generation of Quebec video artists
22/11 - 22/12/2012
Museo di Roma in Trastevere
For the first time in Italy a selection of works by seven artists from Quebec exploring the formal and narrative dimensions of the moving image
Videozoom is an "in progress"  project on contemporary video art, designed and curated by Sala 1 (Rome), with the aim to discover a new generation of video artists from different regions of the world. Opened in 2001, the gallery Sala 1 has already carried out many projects in countries such as Poland, Iran, Israel, China, Spain, Morocco, the Republic of San Marino, Bangladesh and Japan. Each edition of Videozoom maintains its uniqueness and its  exclusiveness because it is curated by one or more experts of the host country.
Artists:Sophie Bélair-Clément, Olivia Boudreau, Jacynthe Carrier, Michel de Broin, Pascal Grandmaison, Frédéric Lavoie, Aude Moreau.
Information
Place
Museo di Roma in Trastevere
Opening hours
Tuesday-Sunday: 10.00 am - 8.00 pm;
 Monday: closed;
Last admission one hour before closing time.
Entrance ticket
Adults: € 6,50;
  Concessions: € 5,50;
  Roman Citizens only (by showing a valid ID):
  - Adults: € 5,50;
 - Concessions: € 4,50;
BOOKING:
  - Groups (max 25 visitors): guided tours are available either for the museum and/or exhibition. A booking service is available for groups (max 25 visitors) for an additional booking fee of € 25,00;
 - Schools (max 25 pupils/students): guided tours are available; booking is required for the admission.
Booking for individual visitors is available only when purchasing online tickets. If you book in advance you can skip the line by going directly to the ticket window.
 Phone booking: tel. +39 060608 (daily from 9.00 am – 9.00 pm).
Information
tel. +39 060608 (daily from 9.00 am – 9.00 pm).
Type
Exhibition|Contemporary art
Other information
Promoted by: Assessorato alle Politiche Culturali e Centro Storico - Sovraintendenza ai Beni Culturali di Roma Capitale, in collaboration with Sala 1
Sponsored by
Galerie de l'UQAM Università del Québec a Montréal, Faculté des arts de l'UQAM, le Bureau des diplômés dell'UQAM, le Conseil des Arts du Canada, le Conseil des arts et des lettres du Québec, la Delegazione del Québec in Italia.
Eventi correlati
Currently there are no ongoing activities.
There are no planned activities.