The Room of Trilussa
The room dedicated to the poet Trilussa has recently been refurbished inside the Museum of Rome in Trastevere. A selection of the materials with which Trilussa surrounded himself at his studio in the Via Maria Adelaide were donated to the City of Rome at his death, and are presented here in the video installation created by the Studio Azzurro.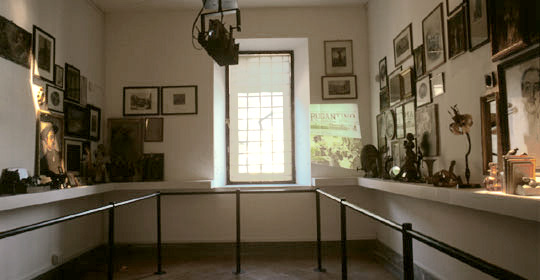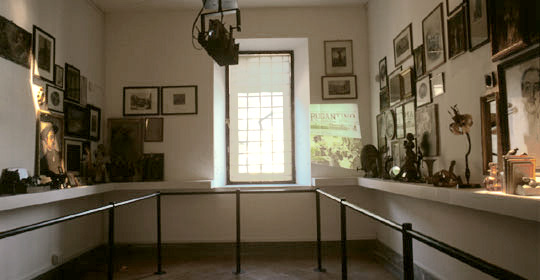 Taking the Trilussa Collection as a starting point, Studio Azzurro has designed a space rich in visual and audio suggestion, in which real objects come back to life next to video projected objects.
The aim is to create for the visitor an atmosphere evocative of Trilussa's character in its diverse facets: the private, as well as the public, man, the poet, the friendships, the amateur artist.
In its reading of Trilussa's character, as man and poet, the narrative uses experiential fragments. The room is arranged as a container inside which the spectator becomes involved in a story which is no longer just read, but also lived.