Primero Dios!
Immagine: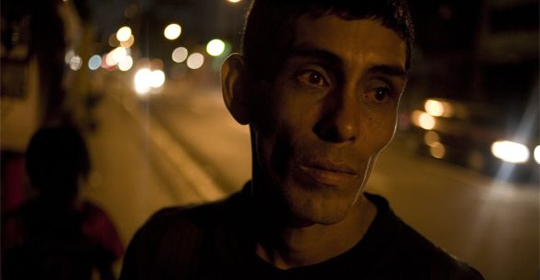 05/04 - 04/05/2008
Museo di Roma in Trastevere
It is only a little over ten years ago that the civil war in El Salvador came to an end. During the troubles, the Church paid a huge price for siding with the poor, humanity and peace.
Monsignor Romero, the Bishop of San Salvador, was brutally murdered for using his sermons to denounce the constant violence perpetrated by the military, although his preaching also made him a hero for all those who continued, during those difficult years, to dream of peace.
Today, as El Salvador prepares for the up-coming elections, many of the problems that sparked the civil war in the first place remain unresolved.
The Sant'Egidio Community has had a presence in the country for many years, working in a variety of sectors that range from long-distance adoptions to support for the aged, but it is also active in many of the districts most at risk, where the presence of the notorious "Maras", gangs of teenagers who grew up amidst the violence, is increasingly problematic. The Community also works out in rural areas such as Erradura, the tiny patch of land that is home to the poorest of fishermen and peasants.
The work of Riccardo Venturi in this exhibition portrays the faces of the neediest El Salvadorians, faces that flicker between fear, and the hope and faith that they have somehow managed to hold on to despite a lifetime of living on the very edge of survival.
For further information see:
www.fotografiafestival.it
Riccardo Venturi
Born in Rome in 1966, his career as a photo-journalist concerned with social issues began in 1989. In 1997 he won a World Press Photo award for his reports on the war in Afghanistan and in 1999, received a Leica Medal of Excellence for his photos of the conflict in Kosovo.
His first book was published in 1999, and another in 2003, entitled "Afghanistan –il Nodo del Tempo (the knot of time), with text written by Alberto Cairo, resulted from all his work between 1996 and 2003.
He has been on the staff of Contrasto since 2001.
Information
Place
Museo di Roma in Trastevere
Opening hours
tuesday - sunday 10.00am - 8.00pm
Information
phone number +39 06 70473525
fax +39 06 77261202
Type
Exhibition|Photography
E-mail
info@zoneattive.com
Organization
Zoneattive and Comunità di Sant'Egidio
Eventi correlati
Currently there are no ongoing activities.
There are no planned activities.
There are no archived activities.